Welcome our another article which is about On Page SEO Checklist and How you Should do it in 2020? before we start doing SEO just keep two things in your mind. One thing you are doing for your audience and second for the search engines.
You can have an overview of this article in the below image but for depth information read full article.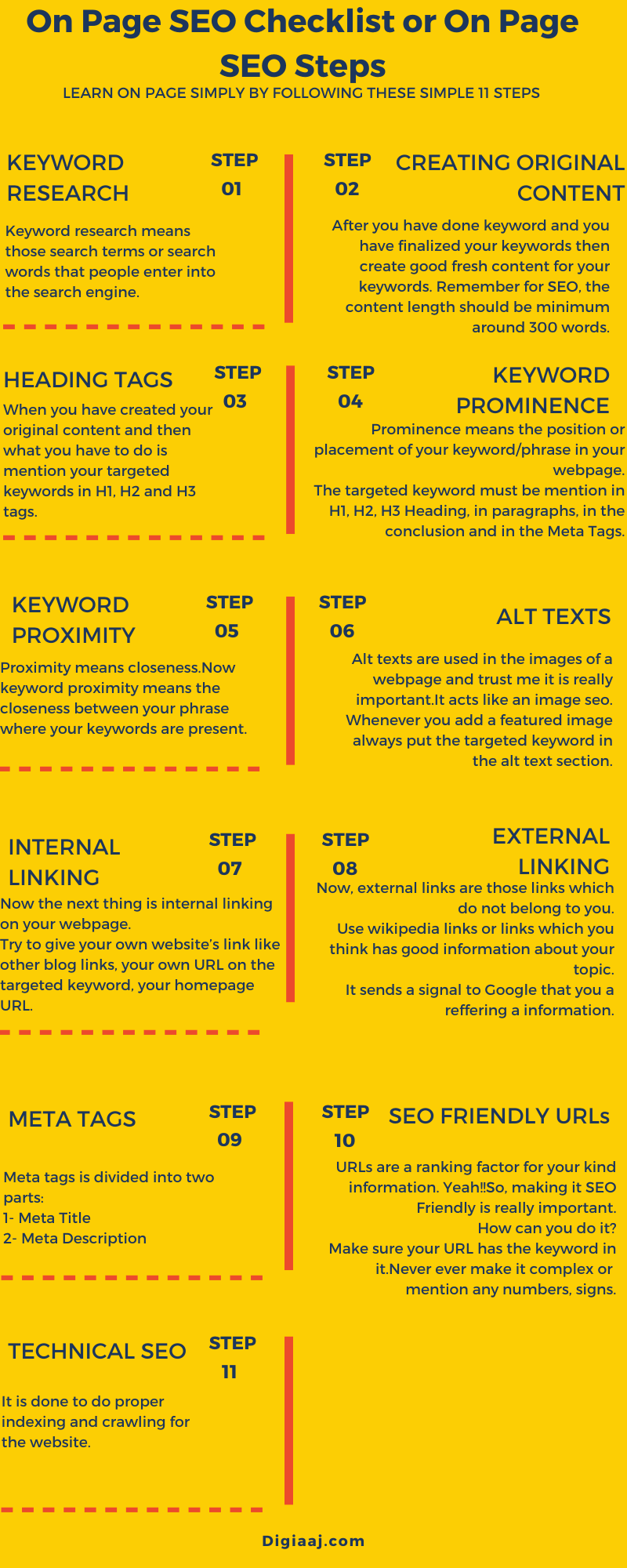 On page is a process of working on your website's content and structure and doing proper technical stuff and getting it ranked on Google.
Now Lets learn On Page Checklist and improve our rankings on Search Engine Result Pages (SERPs).
Step 1 - Keyword research
The first most important thing in SEO is, which keywords you want to rank for. Right? In simple words, on which keywords you want your website to show ranking in the SERPs. Gotcha!

Now how to do keyword research?? Is your question? Right?
So, let's understand what keyword research is?
Keyword research means those search terms or search words that people enter into the search engine.
How to build a strategy for keyword research? 
1- Make a list of important keywords/ search terms according to your business.
2-Do research on selected keywords
3-Make them long tail keywords – Tip read step 5
4-Keyword research tools- google trends, google suggestions in the end, ubersuggest, seoquake.
STEP 2 - CREATING ORIGINAL CONTENT
After you have done keyword and you have finalized your keywords then create good fresh content for your keywords. Remember for SEO, the content length should be minimum around 300 words.
When you have created your original content and then what you have to do is mention your targeted keywords in H1, H2 and H3 tags.
This will tell crawlers what your webpage is about and on which keywords you want to rank.
Make sure there is only one H1 tag in your single webpage.
STEP 4 - Keyword Prominence
Prominence means the position or placement of your keyword/phrase in your webpage.
Now it means that the keywords must be present in heading tags, opening paragraphs,in the conclusion as well and in the meta tags.
The targeted keyword must be mention in H1, H2, H3 Heading, in paragraphs, in the conclusion and in the Meta Tags.
STEP 5 - Keyword Proximity
Proximity means closeness.
Now keyword proximity means the closeness between your phrase where your keywords are present.

Means the closer the keyword in your web-page the better it is, keep this thing in mind when making long tails or synonyms.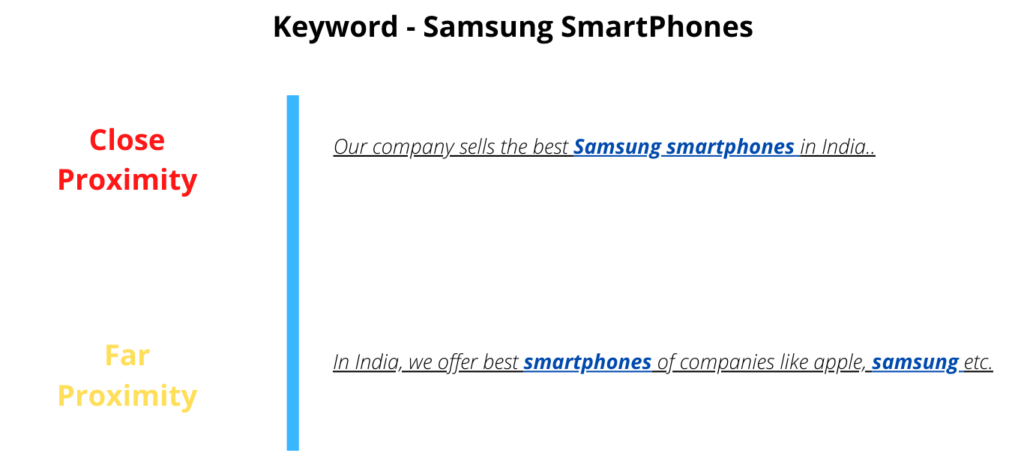 Alt texts are used in the images of a webpage and trust me it is really important.
It acts like an image seo.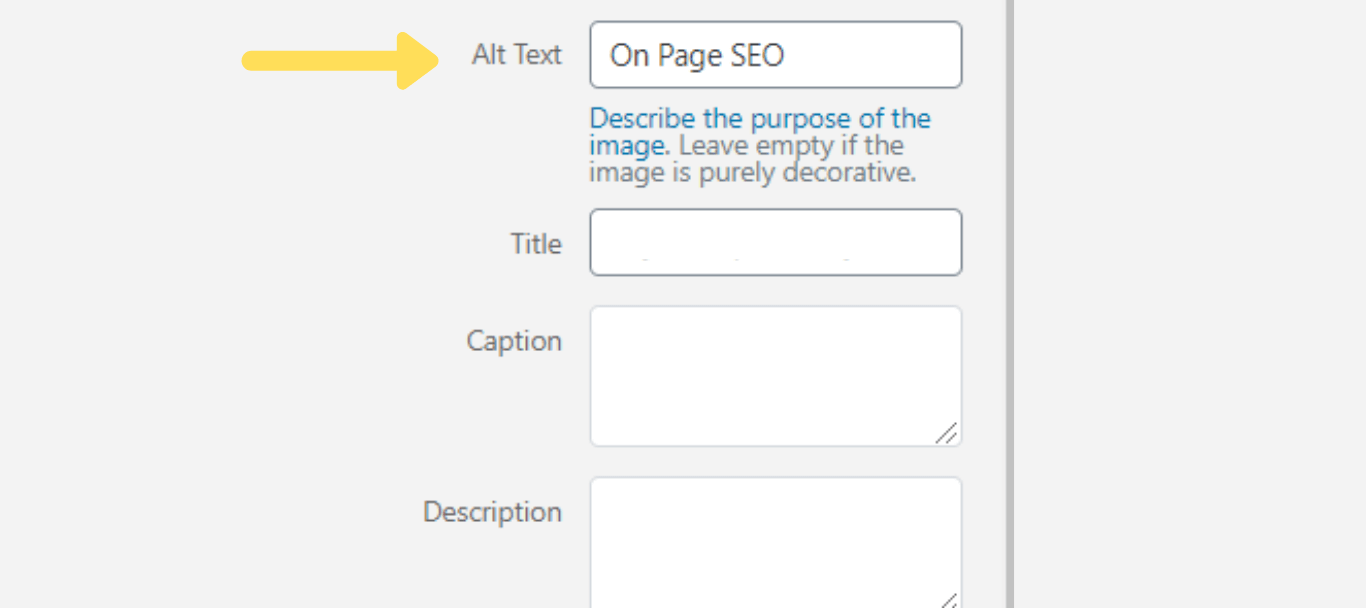 Don't ever ignore it because it can give you ranking as well from my personal experience.
Use your keywords and its synonyms in your images.
Whenever you add a featured image always put the targeted keyword in the alt text section.

STEP 7 - Internal linking
Now the next thing is internal linking on your webpage.
Try to give your own website's link like other blog links, your own URL on the targeted keyword, your homepage URL.

Never skip this step! Ever!
Now, external links are those links which do not belong to you.
Use wikipedia links or links which you think has good information about your topic.
It sends a signal to Google that you a reffering a information.
Meta tags is divided into two parts: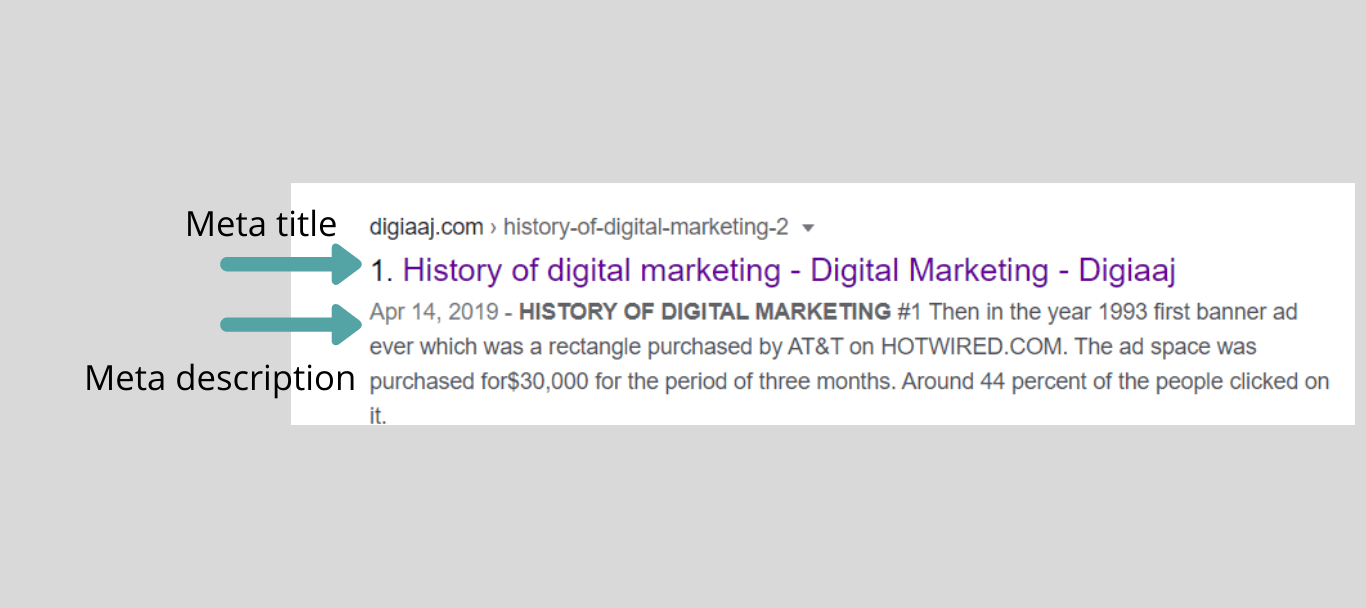 Meta Title – The title which we see on the Search Engine Result Pages.
Always put your keyword in the title in the sequence making it an attractive title.
Meta Description – It provides more information to the crawlers/bots/search engines about the web-page.
It is the description we see below the title on the Search Engine Result Pages.
Always use your keyword in the meta description.
This is one of the most important part in On Page SEO Checklist, so do it carefully, it plays important role in ranking.
STEP 10 - SEO Friendly URLs
URLs are a ranking factor for your kind information. Yeah!!
So, making it SEO Friendly is really important.
How can you do it?
Make sure your URL has the keyword in it.
Never ever make it complex or mention any numbers, signs.
STEP 11 - TECHNICAL On Page SEO
It is done to do proper indexing and crawling for the website.
(a)HTTPS – HTTPS is now a ranking factor. Yeah it is true!! It is one of the Best On Page SEO Checklist Practices that you must do.
According to google, if your website is not safe for your users/audience then it will not give you ranking on the targeted keywords, especially e-commerce sites as they have online payment features which could harm the privacy of its users.
So, if your website is not secure make it SSL Verified.

(b)Mobile friendly – According to Google, its traffic sources are more from mobile devices than desktop and tablet which means if your website is not mobile friendly then your website will not get traffic from mobile devices as google will not give you ranking.
So, always make sure your website is mobile friendly.
It is a ranking keep this fact in your MIND!

(c)Loading Speed – Well, this can create problems as the user gets frustrated when it takes time to get page load.
Make sure the website loads as fast as possible. If you are using many images then there is one suggestion from my end, always compress your images and only upload it.

(d)Schema markup
It provides better details/information about a webpage to the search engines.
You have to add a code in the head section of your webpage.
Schema markup are of various types for example article,event,local business, website etc.
If you have a wordpress website you can add a plugin for schema or simply add code in the head section.

(e) Google analytics
Add a google analytics code in your website which is very necessary to track down more information about the users of your website.
You have to add a code in the head section of your website.

(f)Search console
Register your website with webmasters, so that you can submit sitemaps and do other stuff as well. It is very important to have a webmaster account so that you can perform technical seo like testing robots.txt, URL Inspection, Mobile friendly test etc.
(f)Sitemap – Create a sitemap for your website and then submit it to the search console.
A sitemap is an XML file that has all the links of your website that search engine must know.
(g)Robots.txt – Create a robot.txt file of your website, which will help the crawlers to read the content.
Create as simple as possible.
(h) Website architecture – The structure/layout of a website is a really important SEO aspect.
Try to have a proper structure by adding categories and posts inside it.
(i) Breadcrumbs – It is a location of the user within the website.

(j)Canonical URLs – Canonical URL is an important technical aspect in SEO. 
It helps to resolve duplicate URLs of a webpage.
Which means search engines will only look at one webpage as a prime page.
For example – http://abc .com and https://abc .com
If you have made https://abc .com as canonical URL then there will be no issue otherwise google will take it two different URL with the same content.
When you have performed all of it. Then there is one thing to do when you have submitted the sitemap. The next step you must do is fetch all the URLs of your website in the search console URL Inspection section and then wait for the crawler to crawl the website and once it has done. Start checking the ranking on Google.
Search engine optimization- Module 7
Before we get to know what is search engine optimization and how does it work. 
Let us know what is search engines, types of search engines and why search engines are significant for business.
Social media optimization-Module 6
So we are going to start social media optimization from social media fundamentals.
SOCIAL MEDIA FUNDAMENTALS INCLUDE:
What is social media?
Initiation of Google analytics- Module 5
In this fifth module of initiation of google analytics, you will learn all about what is google analytics, how to set up account, the structure of google analytics why to use it, types of google analytics report etc.
Initiation of blogging-Module 4
Before we dive into digital marketing, let us know the meaning of blogging and how to use blogging for your business or as a career. A blog…
Meaning of video marketing- Module 3
Animated video is the present and future of video marketing. You are in the right place if you want to learn how to make an animated…
Meaning of Graphic Design- Module 2
As we now know what is the meaning of the graphic design, how graphic designing works, the definition of graphic, types of graphic design, elements of graphic…
Introduction of digital marketing- Module 1
We must be aware of the history of digital marketing before diving into digital marketing. Nowadays digital marketing is shining like a crystal with growing opportunities…
Summary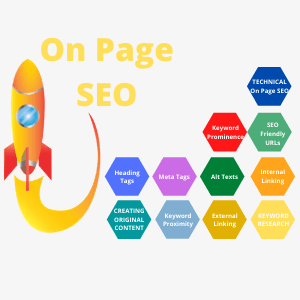 Article Name
What is On Page SEO and It's Checklist and How you Should do it in 2020?
Description
What is On Page SEO and How You Should Do It In 2020? Follow this latest guide and become an On Page SEO Expert by yourself. Optimize the ranking factors and get better ranking.
yugam mehta
Digiaaj
https://digiaaj.com/wp-content/uploads/2019/05/Digiaaj.com_.png