Ever thought why it is important to learn How To Optimize A Facebook Page!
Let me explain to you!
Social media is the main ingredient for any marketing strategy. Why?
Because it is less expensive and can bring more profits to the company.
Users are heavily available on Facebook from all the around the word and age groups, which means your page should be filled with sufficient information which will make users not to leave your page.
That's why Facebook Page needs to be correctly optimized with some best practices in order to maximize conversions.
Before I start this article, I would like to tell you that I have Switched my page to Classic Facebook Design in order to make it easily understandable.
So, I want you to do the same, switch your page to the classic. So, go for Classic ONE!
Let's start with the optimization process!
1- Fill up page details
When you create a Facebook Page this is the First Screen that will come.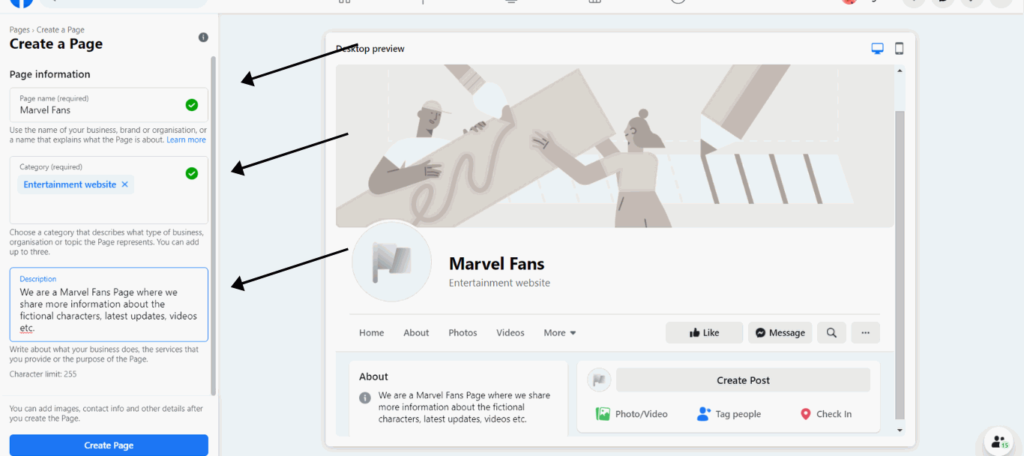 The first thing you will see are page information, category, description, profile picture and cover photo.
You have to do your page name first then, the relevant category, few lines about your business, then add a profile picture and cover photo.

Add a profile picture, It's very important because it is the face of your company and will be visible with every page update, even when it's shared to someone else's timeline.
The profile picture should be at least 170 x 170 pixels.
Add a cover photo. Adding a cover photo is a good strategy to make your page more eye-catching for the visitors.
Instead of a cover photo,  you can now use a video also.
Always keep in mind to fill your "Description" field, making sure you use all the allowed 255 characters for original information about the business.
Remember: When you will complete the first factor simply SWITCH TO CLASSIC FACEBOOK PAGE.
2- You can add a button
You can add a page button TOO.
Click About Option from the left side menu bar and the following screen will appear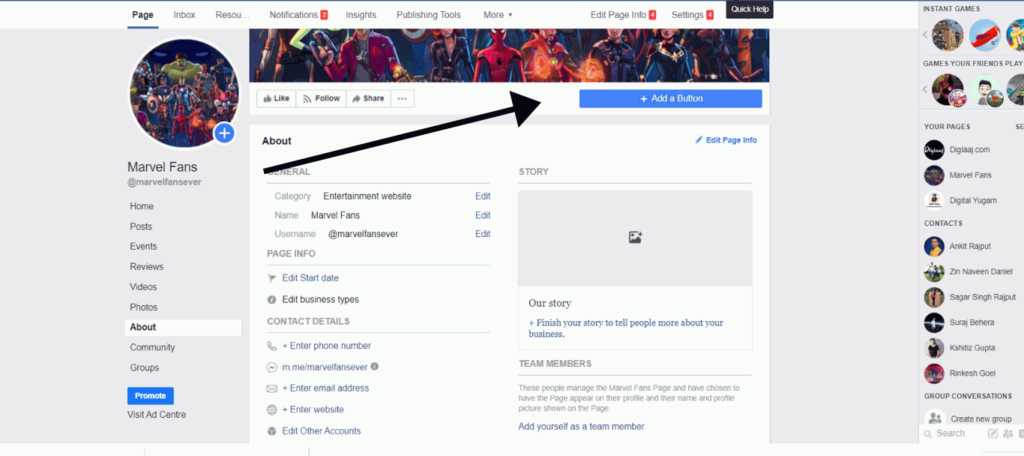 You can choose an option from six main sections, so look for one that's most relevant to your business.

Booking services – Book now or quote now

Contact us – send message, call now, sign up, send email, WhatsApp

Learn more – watch video or learn more

Shop with you – shop now, see offers, order food, view gift card

Download app – use app or play game

Follow – Follow

Send Email

Play game

Watch video

Send WhatsApp messages
To customize your button, click any of the options and select one of them which is relevant. 
Some examples of Facebook CTAs include
Book now

Call now

Email now
The most appropriate landing page where the user will perform the suggested action.
3- Tell your story
Next, you can see a box to the right named "Our Story" in the Classic Facebook Page Design.
Use this space to engage with readers explain about yourself
Tell them who are you?
Why did you start this business?
Your company's mission statement?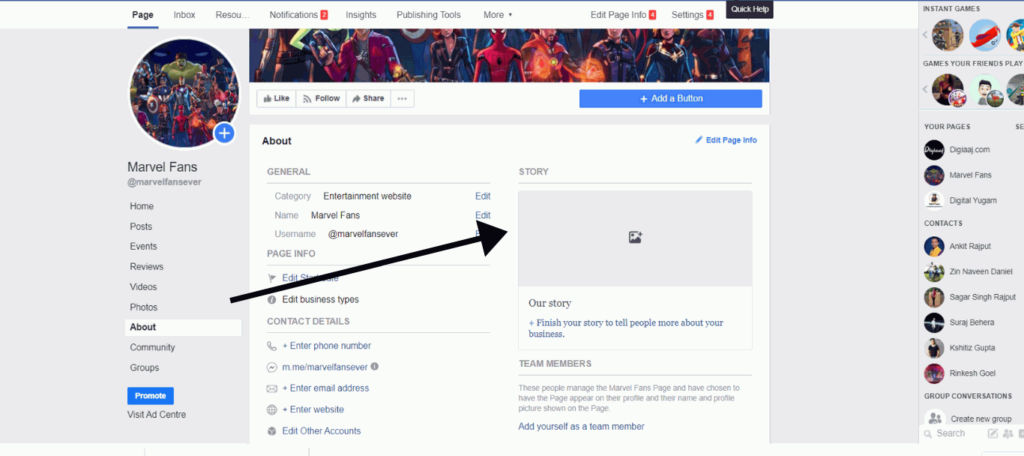 4- Mention team members
Just below the tell you story box, you can see an option of adding team members.
Your team members are front-man of your company/brand.
You can add them to your Facebook business page to build trust with your potential clients.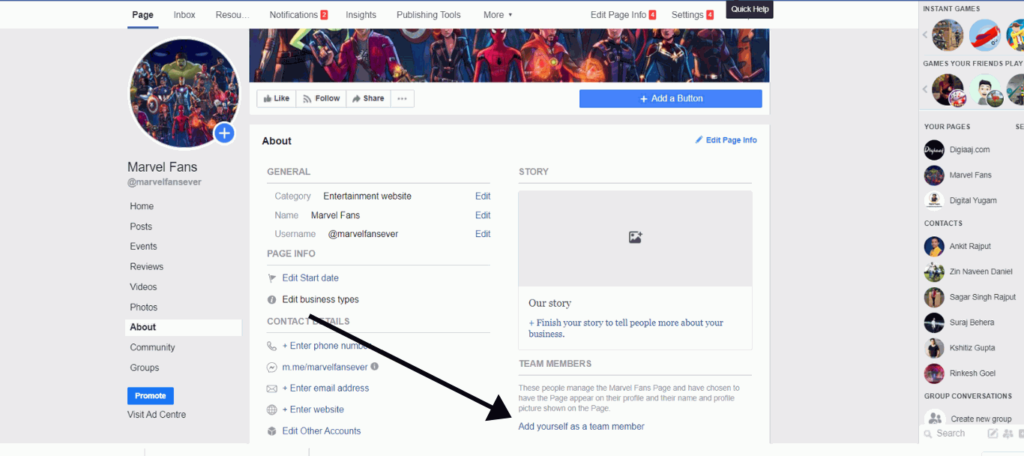 5- Add business hours and address
The present Facebook page and the classic page design shows your business category, location, phone number and business hours, so click the ABOUT section from the left side MENU and  then click on "EDIT PAGE INFO" and start adding business hours and address of your business. 
So, you must fill out your street address, city, state, zip, and phone number.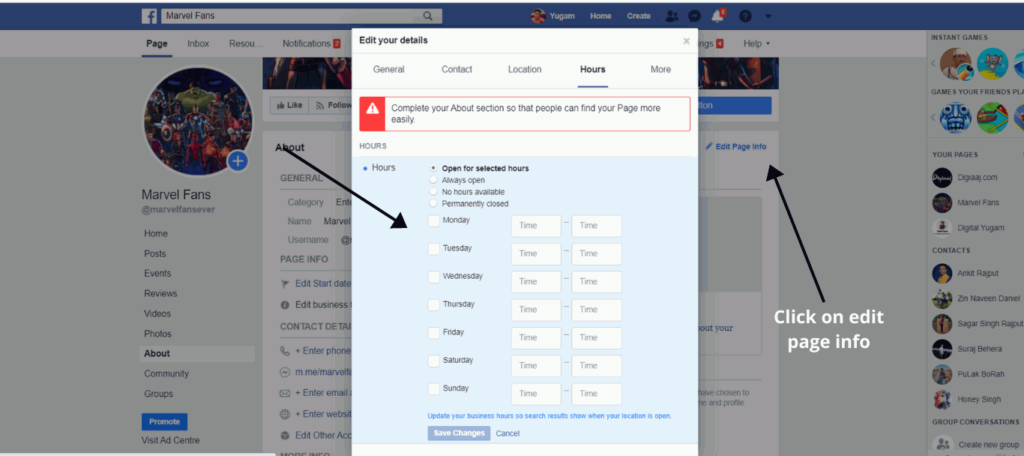 6- Add your website link
Adding a website link in your Facebook page is an easy way to get Facebook users to get to your site quickly. In this way, you can increase your website traffic.
In the classic Facebook page design, click the ABOUT section from the left side, there you have to click and add a website link.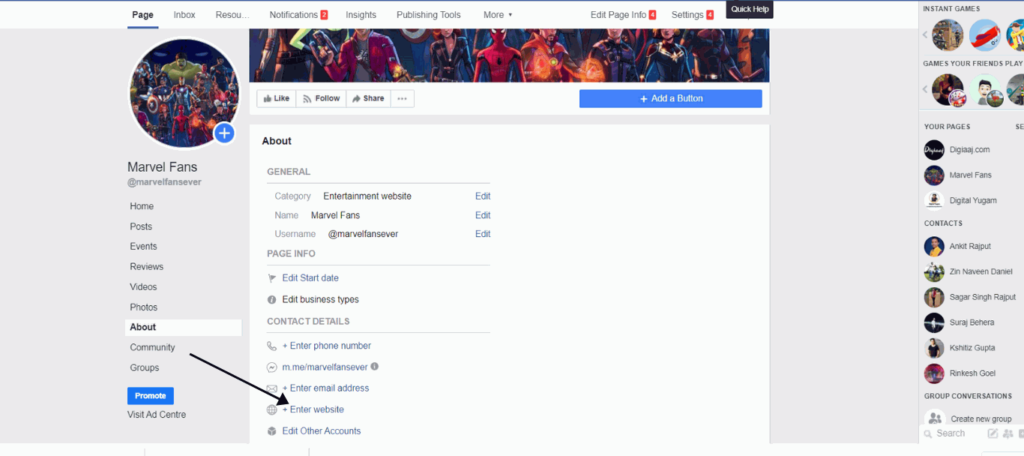 7-Add Custom username
Enabling a custom URL or "username" for your page is the thing you can't ignore at ALL!. 
A username helps users find and remember your page easily. 
When you create a  username, it appears in a customized web address (for example,  facebook.com/businessname) for your page which makes it easy to type in the URL.
Tip: Your username should always match the name of your page as much as possible!
In the present Facebook page design, click edit page info" from the left side of the menu.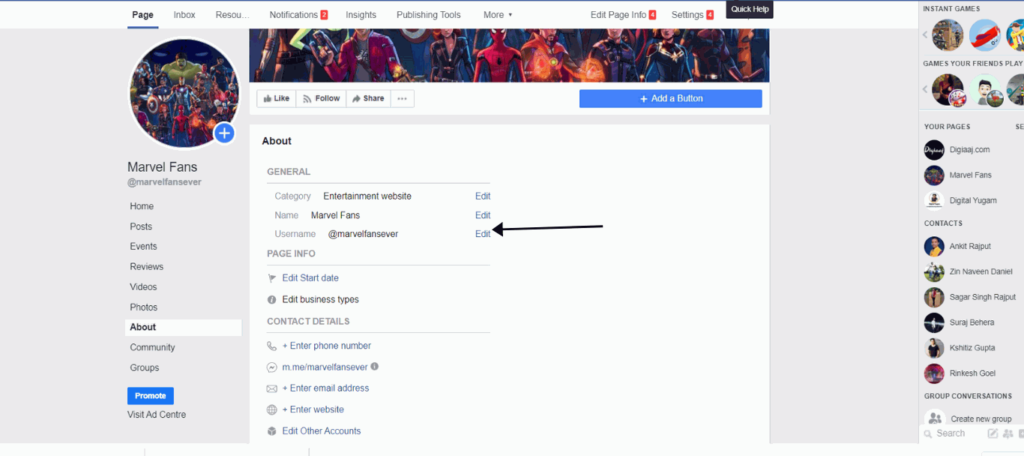 8- Choose the right template
The present Facebook page design offers a "STANDARD" template.
If you want to change the template.
Click settings> Click templates and tabs> Click edit on the current template
You will see 6 to 7 options out of which you can choose the most relevant as per your choice.
9. Enabling Customer Reviews
If you want to build customer trust through your Facebook page and you must be looking for a solution, don't worry at all!
Luckily Facebook has an option to add customer review to your business page.
Follow these four steps:
In the classic Facebook page design
Click Settings>Click Templates and Tabs>Scroll down to Reviews>Click Reviews button and make it ON and hit Save.
10- Enable Facebook Messenger
If you want your page visitors to have the ability to message directly with your Facebook Business Page then you should enable FACEBOOK MESSENGER.
(only consider this if the company has someone who can regularly reply to questions).
In the present Facebook page design
Click settings> click general>click messages> check this box to activate
12 – Update your page regularly
Optimization your Facebook page won't work unless you update your page with posts often and engage with your audience. 
Thing you can try:
Ask questions to engage your followers in discussions.
Schedule content (with the help of tools like Buffer which saves tons of time).
Upload short videos.

Stream live videos from (virtual) events.

Upload images (quotes, team photos, etc.).
So, these are the most important factors when you are looking for how to optimize my Facebook page in 2020 or beyond.
Fill up all the details correctly which you feel is relevant to your business.
So, this was all about how to optimize a Facebook page, whenever you create a page, don't ignore all these above mentioned points.
Executing these optimization tricks will improve your Facebook Page visibility and user experience, both of which are essential for your success.

I hope our article provided you some value and information.
Do share this how to optimize a Facebook page article with your friends.
If you want any doubts do comment to us!
Search engine optimization- Module 7
Before we get to know what is search engine optimization and how does it work. 
Let us know what is search engines, types of search engines and why search engines are significant for business.
Social media optimization-Module 6
So we are going to start social media optimization from social media fundamentals.
SOCIAL MEDIA FUNDAMENTALS INCLUDE:
What is social media?
Initiation of Google analytics- Module 5
In this fifth module of initiation of google analytics, you will learn all about what is google analytics, how to set up account, the structure of google analytics why to use it, types of google analytics report etc.
Initiation of blogging-Module 4
Before we dive into digital marketing, let us know the meaning of blogging and how to use blogging for your business or as a career. A blog…
Meaning of video marketing- Module 3
Animated video is the present and future of video marketing. You are in the right place if you want to learn how to make an animated…
Meaning of Graphic Design- Module 2
As we now know what is the meaning of the graphic design, how graphic designing works, the definition of graphic, types of graphic design, elements of graphic…
Introduction of digital marketing- Module 1
We must be aware of the history of digital marketing before diving into digital marketing. Nowadays digital marketing is shining like a crystal with growing opportunities…
Summary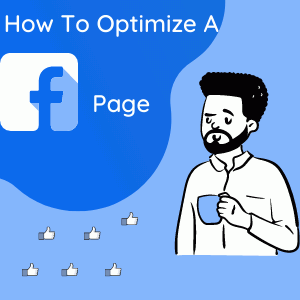 Article Name
How To Optimize A Facebook Page
Description
Ever thought why it is important to learn how to optimize a page! Let me explain to you! Social media is the main ingredient for any marketing strategy. Why?
yugam mehta
Digiaaj
https://digiaaj.com/wp-content/uploads/2019/05/Digiaaj.com_.png